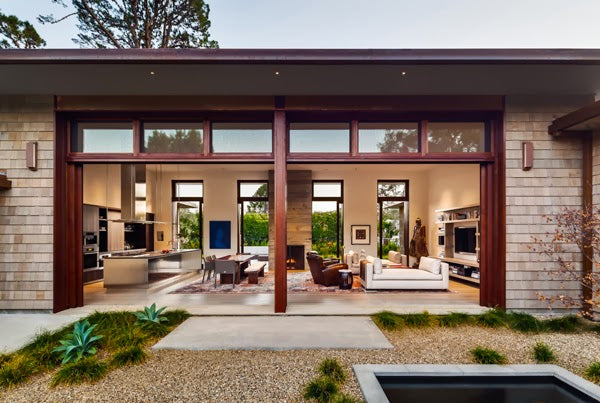 Designers We Love: Micholyn Brown
What distinguishes your interior design sensibility?
A home is at its best when its main purpose is to be lived in and enjoyed with your family and good friends. Not just beautiful to look at. That is always my primary goal when working with my clients.
What inspires you? 
I try to travel to Morocco and Europe as much as possible because I am inspired by the mix of antique and modern elements together.  Because they live in the middle of so much history, when this history is put together with our modern world the result is stunning.  I remember staying in a beautiful old mansion in Madrid years ago that was transformed into a lovely hotel.  The old paneling in the salon was washed in a soft warm gray, the furniture was B&B Italia chaises in a deep red claret, the light was soft and intimate with one beautiful ancient rug on the  old wood floors.  It was fantastic.  I have  never forgotten the impact it had on me.  It was chic and sophisticated, yet comfortable and warm.  So rich and soft, old and new all at the same time.  So I travel as much as possible to immerse myself in this wonderful mix of history combined with our contemporary world.  I learn and experience something new every time I go...
How do you incorporate your client's style into your work?
The clients I have been associated with are very intelligent and intuitive about what they want and who they want to help them through the process of creating a beautiful comfortable home.  The clients find us as designers.  They choose someone with a similar aesthetic to their own.  Someone they know they can communicate with, enjoy being with and trust to help them express their needs and desires.  When they choose the right person for them it is a very enjoyable relationship and journey traveled together. It is a delightful creative process.
What are your favorite 3 most important rules of interior design? 
Get organized...
Address the background first...the background should be finished and completed before you bring anything into it. Paint, floors, electrical, plumbing etc...kitchen and baths..
Work toward the center...do a general floor plan...start selecting fabrics, furniture and accessories whether existing or to be found.  I never do a complete design board in the beginning because design for me is a discovery process of things you find along the way..If you follow only what is on your plan it can end up being a bit mechanical. I think the free flowing approach is much softer and personal in the end. Always make sure there is continuity and things flow and relate to each other from room to room...and most of all HAVE FUN doing it.
How do you describe your own personal style?
I love simplicity and balance. I prefer homes that are not overdone and over designed. I love natural materials inside and out.  Stone, plaster, wood and glass.  Linens and cottons, cashmere and mohair, silk and leather and metals of silver and antiqued gold.  I love a mixture of modern and antique elements living together.  Not a big fan of faux finishes and making things look old.  Either they are old or they're not.  I love all the treasures I find at Maison K and use many of the things Kim finds on her travels to complete my jobs.  We are so lucky to have her here as a source.
What are your favorite Mantras? 
Edit Edit Edit....only keep the things around you that you really love and mean something to you. Create comfortable spaces to enjoy the simple things in life. Dinner on the terrace with friends..a place to read...a place to nap...a place to meditate or do yoga...a place to have a glass of wine as the sun goes down....if you are so inclined a place to comfortably watch movies...etc.
Don't build or buy more than you need.  Keep life simple so you can enjoy it.  It is not necessary to live in the Taj Majal to have a wonderful home.   
Thank you Micholyn for sharing with us your creative process and inspirations! 
To learn more about Micholyn and her work please visit her website.
Photo courtesy of Micholyn Brown Design